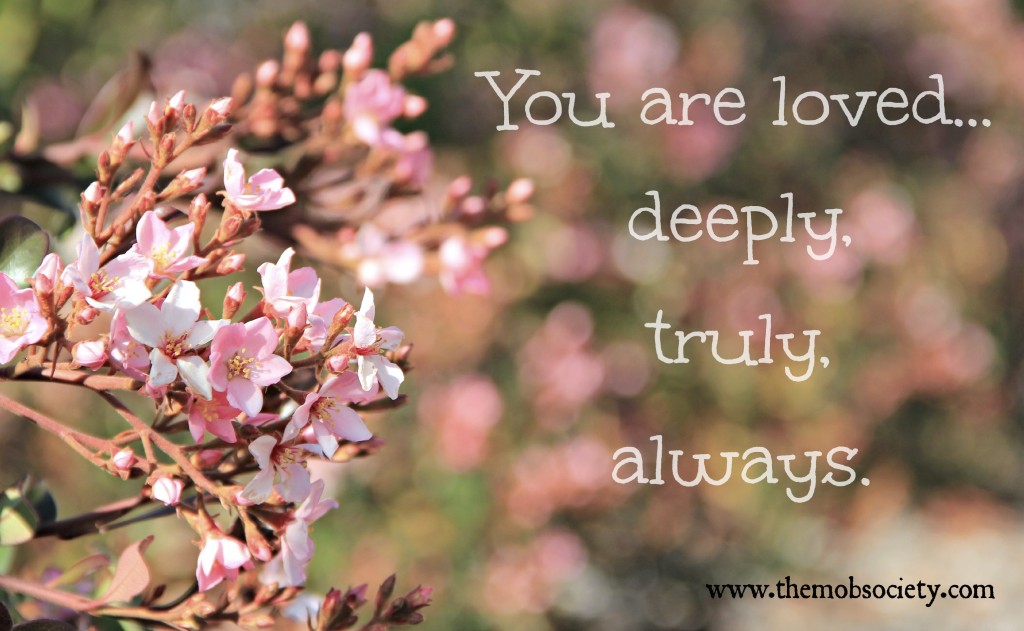 Motherhood wrestles me to the ground and pins me down more days than I care to admit. Insecurity mounts and the feelings of failure rise, like a wave ready to take me completely under and hold me there.
Giving in to feelings is futile, and I do so more than I care to admit.
But spending time with God always shifts my perspective, renews my heart, and brings joy beyond my circumstance—which becomes my strength.
I passed day 700 in September—seven hundred days reading my Bible and journaling my prayers to God. I've been a Christian my whole life, but embarrassingly didn't start this daily habit until three years ago. Oh how much time I wasted being intermittent and inconsistent in my time with Him—missing out on the daily, interactive relationship He longed to have with me.
But something happened … and I'm not quite sure what it was, other than the sheer volume of the everyday things … homeschooling three grade levels, working at the hospital two days each week, writing, speaking, mothering, and being the wife I'm called to be (to name a few).
Nevertheless, it happened. Autumn got the best of me, and January's been no different.
In a season of new beginnings, resolutions, and habits, here I am. Declining.
Inconsistent in my time with God,
Scripture memory projects incomplete,
Sporadic writing and posting schedules,
And struggles with speaking.
And why is this all happening after seven hundred consistent days? After memorizing a full chapter of Matthew and moving to the next? After more than a year of consistent blogging and several speaking engagements?
Regardless of why, my self-imposed to-do-list life, lies unchecked and undone in this season. And I have a tendency to berate my own heart for my failure.
I've always been that perfectionist type, the one who longs to do it perfectly or not at all. But is that all there is? A life full of to-do lists, with nothing but guilt and self-inflicted condemnation waiting to catch me when I fail?
But I was reminded today, and thought I'd remind your heart too …
God loves me.
And God loves you.
No matter what.
And the real truth I must endlessly tell my perfectionist, list-checking self is this…
There is absolutely nothing I can do to make Him love me more, and absolutely nothing I can do to make Him love me less.
Because He's not after checked-off lists. He's after my heart.
He's not concerned with which consecutively numbered day I've journaled. He just wants me. Not just in the structured "quiet time" moments but in all my moments, in the messiness of each and every moment, of each and every day.
He's not concerned with my designated memory work being completed in one week as opposed to four. He doesn't want them to be empty regurgitated words. Instead, He wants those words, His Word, the Word, to become a part of me, integrated and personified in me whether they're repeated back verbatim or not.
The real question is…
In every moment, am I desperate for Him, searching for Him in the middle of life's busy moments?
Even when motherhood buries me and insecurity smothers me, is my heart longing for Him anyway?
It is less about doing for  Him and all about being with  Him.
How many times will I get on that rat-race merry-go-round, only to have to jump off again, shedding the guilt of "works"?
It's not about our formal time with Him, but all about our ordinary time with Him–because He is with us and speaks to us, even there.
And He's whispering today to you and to me…
It's not about what you do—not about doing for Me at all. I want you. Will you give Me your heart? I want to be with you in every minute of every moment, amidst every task, no matter how menial or small. And that is where our intimacy is found. Not only in the formality of your self-imposed mandated "quiet time" with me, not only in the recitation of My Word, and not only in the ways you strive to serve me and shine for me in the world. Our intimacy is found in every breath you breathe, in and out, again and again … I am right there with you. And you are so loved.
God is whispering the words to our hearts we long to hear if only we can dare to believe them…
You are loved—deeply, truly, always.
How do your days wrestle you to the ground?
What keeps you from believing you are deeply loved?