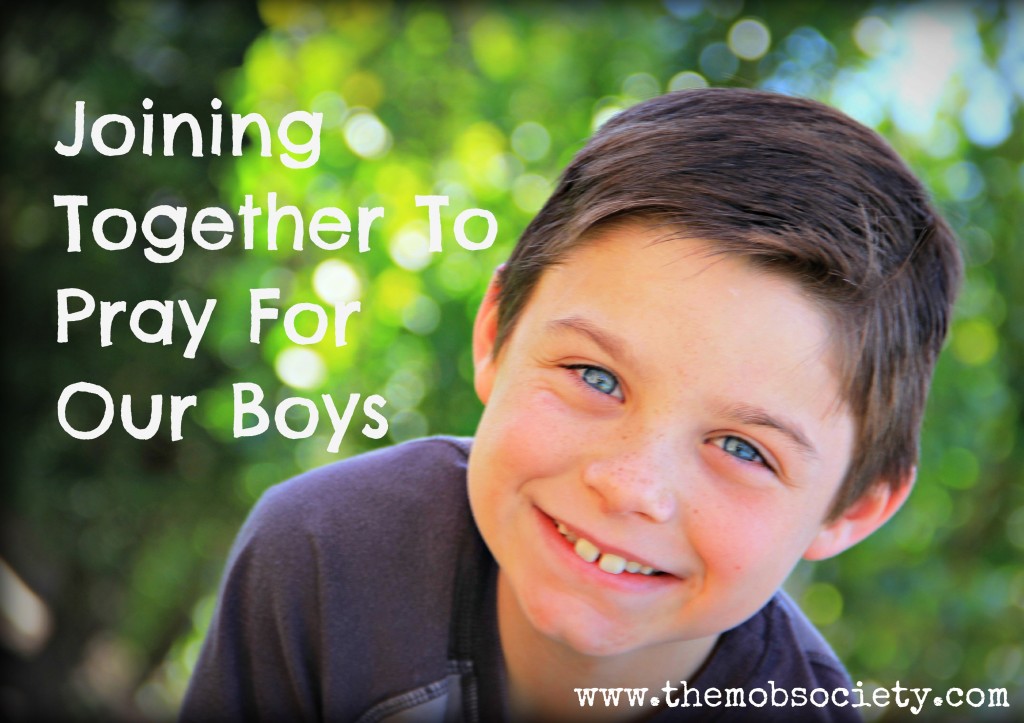 I kissed my boys goodbye this morning as I left on a trip, and couldn't help but realize they'll leave me someday.
I know I won't always be the one woman in their life, and that their kisses won't always be just for me. Not that they won't love me still. But I am not naive enough to know that one day, what we now have, will be changed.
And as I sit on the airplane missing them, thinking about all my heart longs for them when they're grown, the young woman next to me is reading one of the Fifty Shades trilogy books.
And my heart sinks with the realization of what could lie ahead for my boys.
I've tried to stay out of the craze of this erotic romance trilogy, but as much as I try to guard my heart and mind, these books seem to be everywhere I turn.
The girls at work are riveted by them.
People are blogging about them.
Bookstores are filled with them.
And now, even the woman sitting next to me on this 3-hour flight is reading them.
And I'm compelled to pray–to pray for the future of my sons. That they will one day find wives who have guarded their hearts. Women who have protected their minds. Who've developed a healthy view of themselves, their femininity, their virtue, and their dignity.
I pray my future daughters-in-law know the value of an honorable man.
That they won't be too selfish to recognize the honor it is to be led and cared for by a man who loves God.
That they'll honor the value of a monogamous lifelong partnership,
And be women who long for the beauty of an intimacy that serves instead of takes.
I pray the future mothers of my grandchildren will not have spent time corrupting their minds with the twisted way the world sees love, but instead, be eager to learn the wholeness of the way God meant marriage to be … full of respect and honor, dignity and virtue, integrity and honesty.
As a momma of boys, I'm praying harder than ever…
Will you join me in praying?
For the character of our boys and the heart-health of their future wives?
And as we pray, I'm giving thanks that God in His faithfulness, will answer each and every one of them.
Do you pray for your son's future wife?
What qualities in a future daughter-in-law do you value most?